What is PAT Testing?
Portable appliance testing (PAT Testing) is the term used to describe the inspection of electrical appliances and equipment to ensure they are safe to use. Most electrical safety defects can be found by visual examination but some types of defect can only be found by actually testing the appliance.
However, it is essential to understand that visual examination is an essential part of the process because some types of electrical safety defect can't be detected by testing alone. A Formal visual inspection and testing by a competent person is the most reliable method to ensure your equipment is safe to use.
At Luton PAT Testing we have fully qualified engineers to carry out the inspection and testing of your equipment, making sure your business in compliant and thereby insured for business.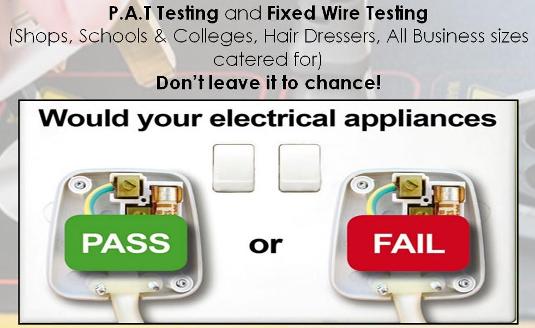 How Often to PAT Test?
The Electricity at Work Regulations 1989 require that any electrical equipment that has the potential to cause injury is maintained in a safe condition. They don't specify how often to do this, except that you need to carry out a Full risk assessment and set your own frequency testing periods, depending on the work environment each appliance is subjected to.
At Luton PAT testing, we would recommend an Annual inspection on most Retail/Business equipment with perhaps more frequent testing on Construction sites and Cleaning equipment due to the high use and more challenging working environments.
However at Luton PAT testing we are here to implement any regime you deem fit for your Luton Business.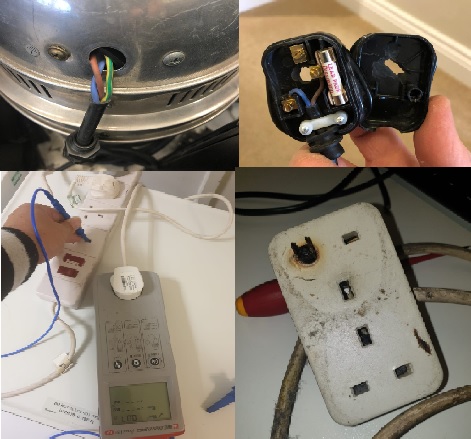 Get in touch
We`d love to hear from you to help with your PAT testing
© Copyright Luton PAT testing
Our services cover PAT Testing Luton PAT Testing Stevenage PAT Testing Hitchin and PAT Testing Bedfordshire plus nationwide